Engineered Products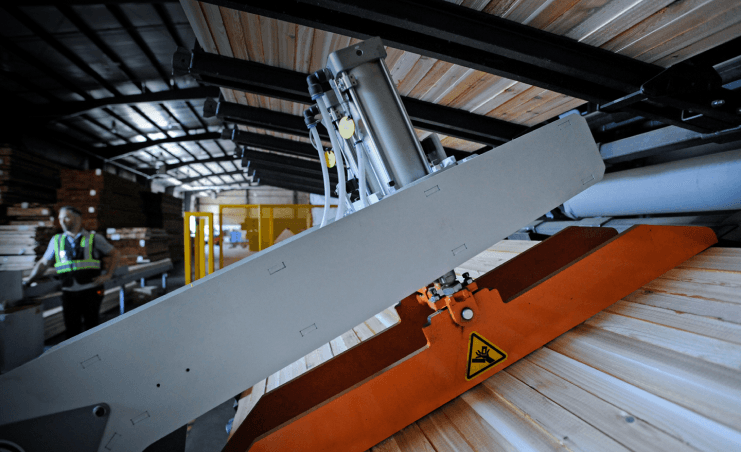 Beautiful, durable and environmentally friendly
While most wood products are environmentally friendly due to their role in carbon sequestration and biodegradability, engineered products boast the additional advantage of using wood fibre that would normally go to waste.
At PWW we manufacture a number of high-quality engineered WRC products and are pleased to have added the fully-automated Doucet RT100- the fastest and most technologically advanced robotic operator for clamp carriers- to our facility.
The RT100 has advanced design features for precision assembly and flawless task execution.
All the beauty of select knotty Western Red Cedar, but with the added strength and stability of a high-quality gluing, our engineered products are incredibly durable and are manufactured to the highest standards anywhere.
All siding and paneling products are kiln-dried, available in long lengths for seamless applications and are edge-glued.